Ever wonder what a commercial grade coffee roaster looks like? Here are a few pictures of industrial strength coffee roasters, courtesy of Diedrich Manufacturing in Sandpoint, Ohio.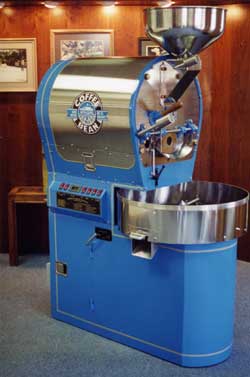 The Diedrich IR-12 is a great in-store roaster capable of roasting 1 to 30 lb batches and able to roast up to 103 lbs of coffee per hour.
You may have seen a Diedrich unit similar to this in a local coffee store that roasts their own coffee beans in-house. These are very popular in-store roasters.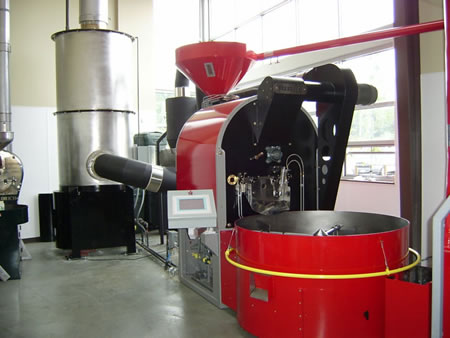 The Diedrich CR-80 is a larger scale industrial roasting system capable of roasting specialty coffee in larger batches.
These systems are available in configurations capable of roasting batches from 130 lbs of roasted beans all the way up to 500 lbs per batch.